8:07 p.m. Mojave Desert. Moonlight strikes more than 107,000 solar mirrors to create a portrait of Apollo 11 computer programmer Margaret Hamilton. Bigger than New York's Central Park, the portrait is a tribute to Hamilton's contributions to the Apollo program and the field of software engineering. What started as a napkin sketch over a conversation with a friend, came to life after three years pitching and plotting with incredible collaborators.
Role: Project Initiator, Creative Direction, Design
Year: 2019
Collaborators: Matthew Carey, Teo Seoares, Cindy T. Mai, Elbert Tiao, Suzanne Chambers, and many more.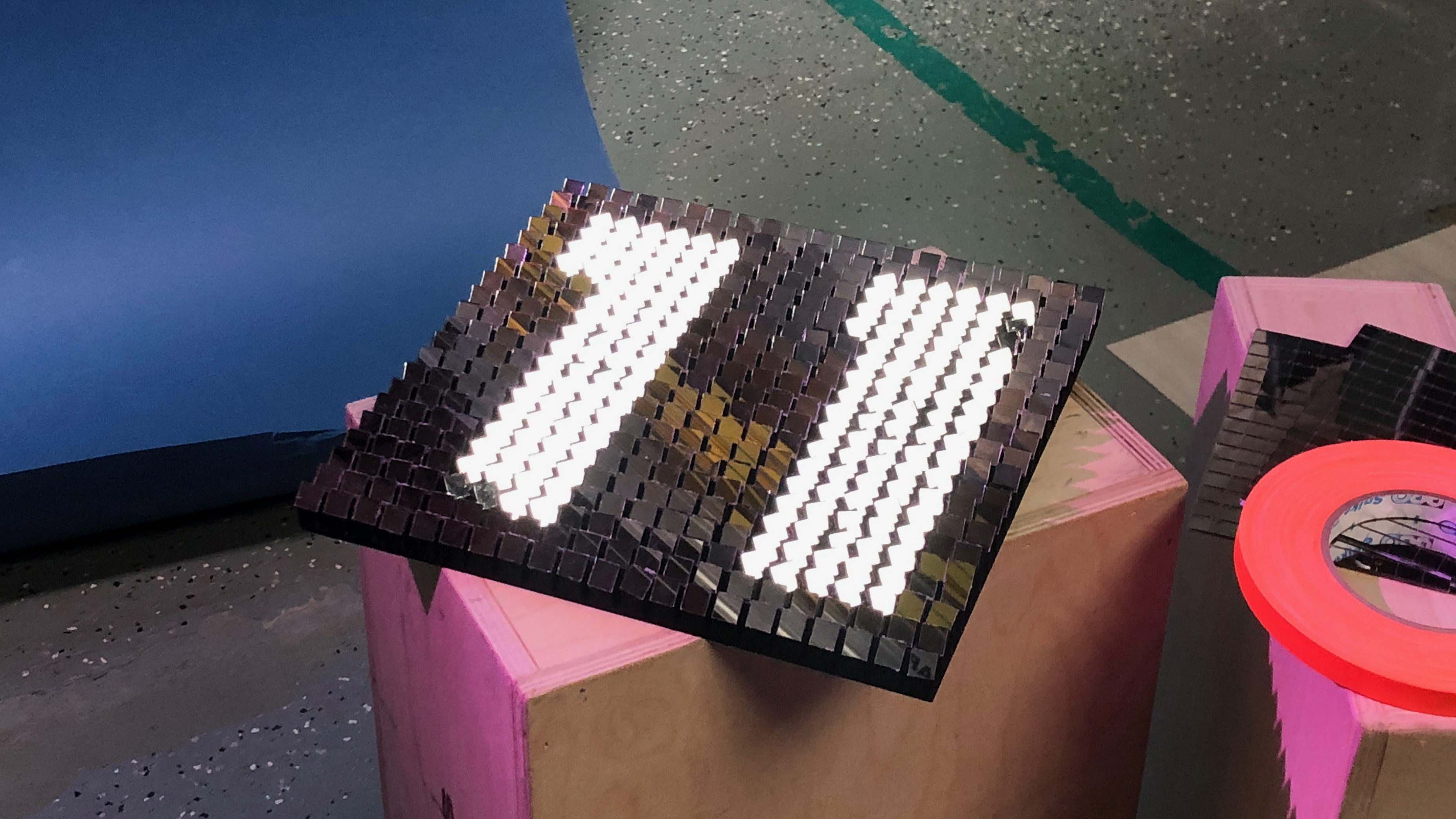 Paper Signals

A DIY kit that lets you build a little paper display to track things like weather, currency, and rocket launches. They don't have a screen or buttons, so you control them talking to them. Anyone can build one from home with off-the-shelf parts, a printer, and a Sunday afternoon.

Our six pre-designed templates are: an umbrella that tracks rain, an arrow that tracks the value of a currency, a timer that counts down to whatever you tell it to countdown to, a rocket that shows you when a rocket is launching, a person that signals when it's time to take a break, and pants that tell you whether it's warm enough to wear shorts. You can build one of these six example signals, or get the open-sourced code to create their own.
Role: Project Initiator, Design, Creative Direction
Year: 2020
Collaborators: Glenn Cochon, Matthew Carey, Smooth Technology, Kelly Ann Lum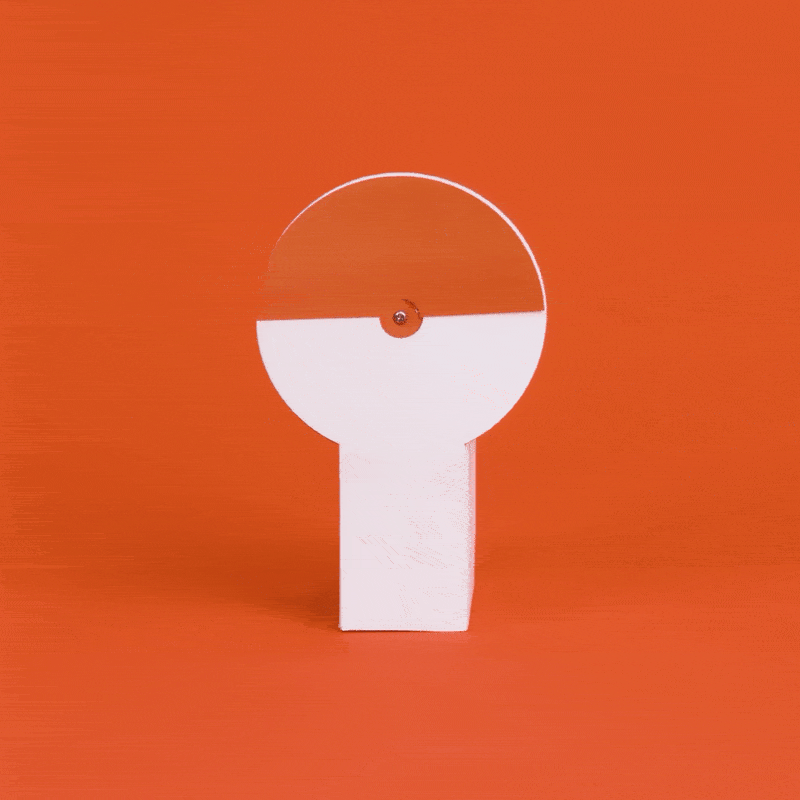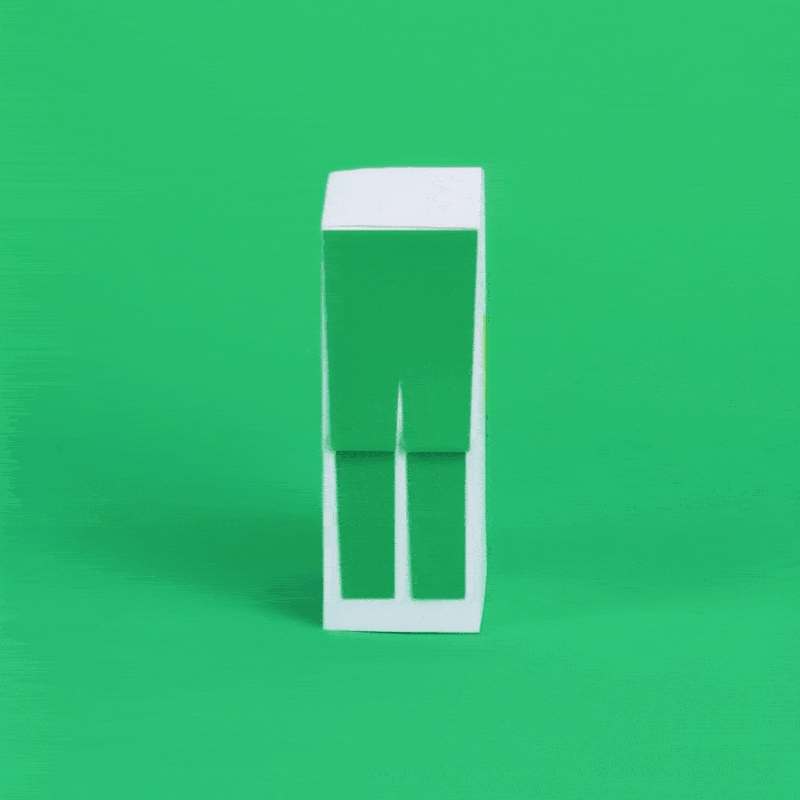 Recorder

It's a simple idea: give an audio recorder really good transcription that works without the internet. Suddenly audio is searchable. Conversations have notes. Audio can be edited by just editing the transcript text. In the two years spent making this little app, the unexpected joy has been in seeing how people find creative ways to use Recorder. Dictating passages to remember while reading, voice journaling on long walks, meeting minutes, jam sessions, thinking out loud, practicing speeches.




Role: Lead Designer
Year: 2020
Created at Google Creative Lab
Collaborators: Amit Pitaru, Sherry Lin, Kelsie van Deman, James Lemieux, Callil Capuozzo, and many more.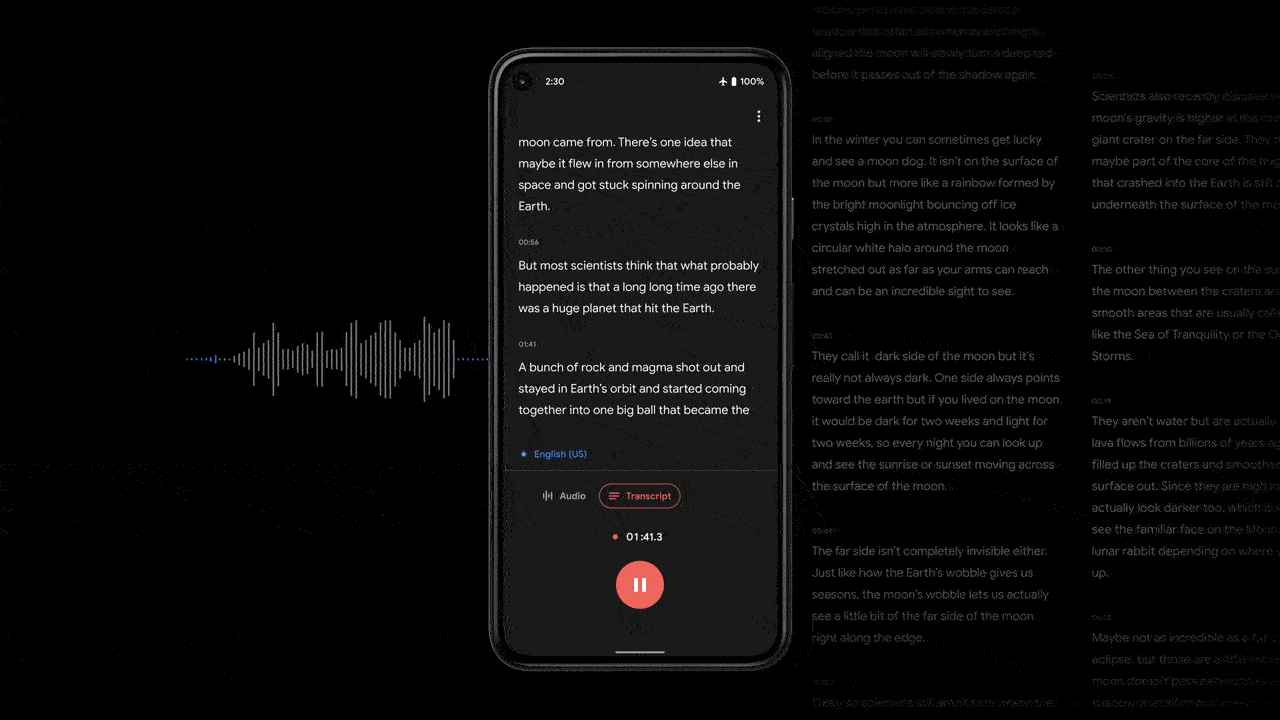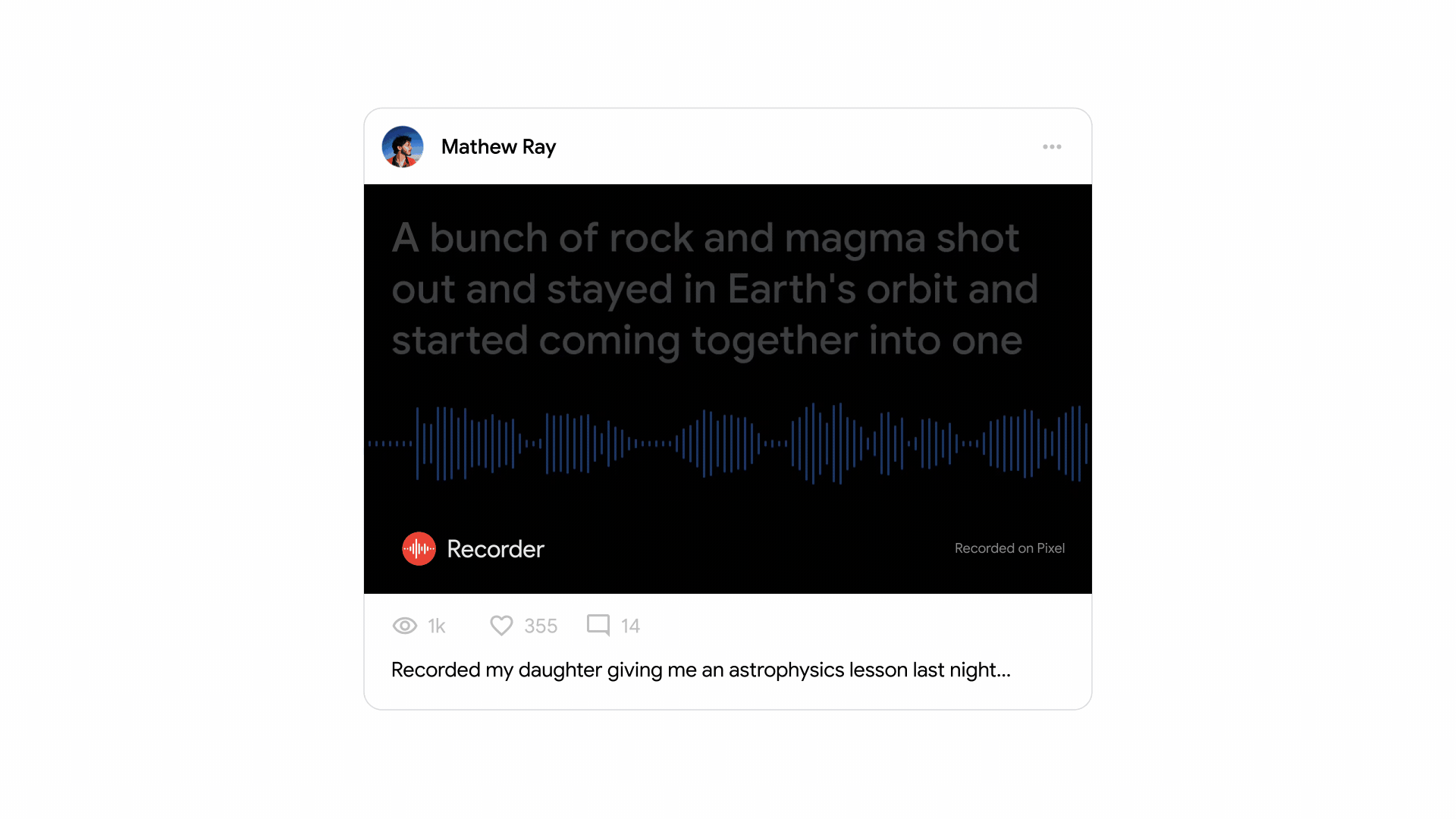 Hello Morse

Tania Finlayson, a developer who was born with cerebral palsy, had her world open up when first used morse code to speak. Since then she's been trying to bring the opportunity to more people. We partnered with her to build Morse code into Gboard (Google's keyboard on Android and iOS) so more people can try it for accessible communication. The simple two-button keyboard allows people to input dots and dashes to type the alphabet and select helpful text predictions. We also built a game, based on pictographs we designed, to make learning Morse code faster and more fun. Through our partnership we built an easy and immediate way to see if morse code can have the same impact on others as it did on Tania.



Role: Interaction Design, Game Design, Creative Direction
Year: 2018
Created at Google Creative Lab
Collaborators: Amit Pitaru, Kelsie Van Deman, Nicole Bleuel and many more


AnyPixel.js

An open-source software and hardware library that makes it possible to use the web to create unusual interactive displays. We developed the library alongside an installation that we built in Google's New York lobby. We challenged ourselves to come up with something that would take a familiar object and modify the way people interact with it. We ended up using 4880 arcade buttons, embedding multicolor LEDs inside each of them, and controlling the whole thing with a web page – effectively making a display of push able pixels. We created 15 different designs that cycle over the course of the day, each with their own visual aesthetic, typography and interactivity. Anyone can fork the code and schematics to create their own display.



Created at Google Creative Lab
Role: Concept, Interaction Design, Installation Design
Year: 2016
Collaborators: Richard The, Asa Block, Ryan Burke, and many more

↳ Visit site